Agency for Promotion of Indigenous Crafts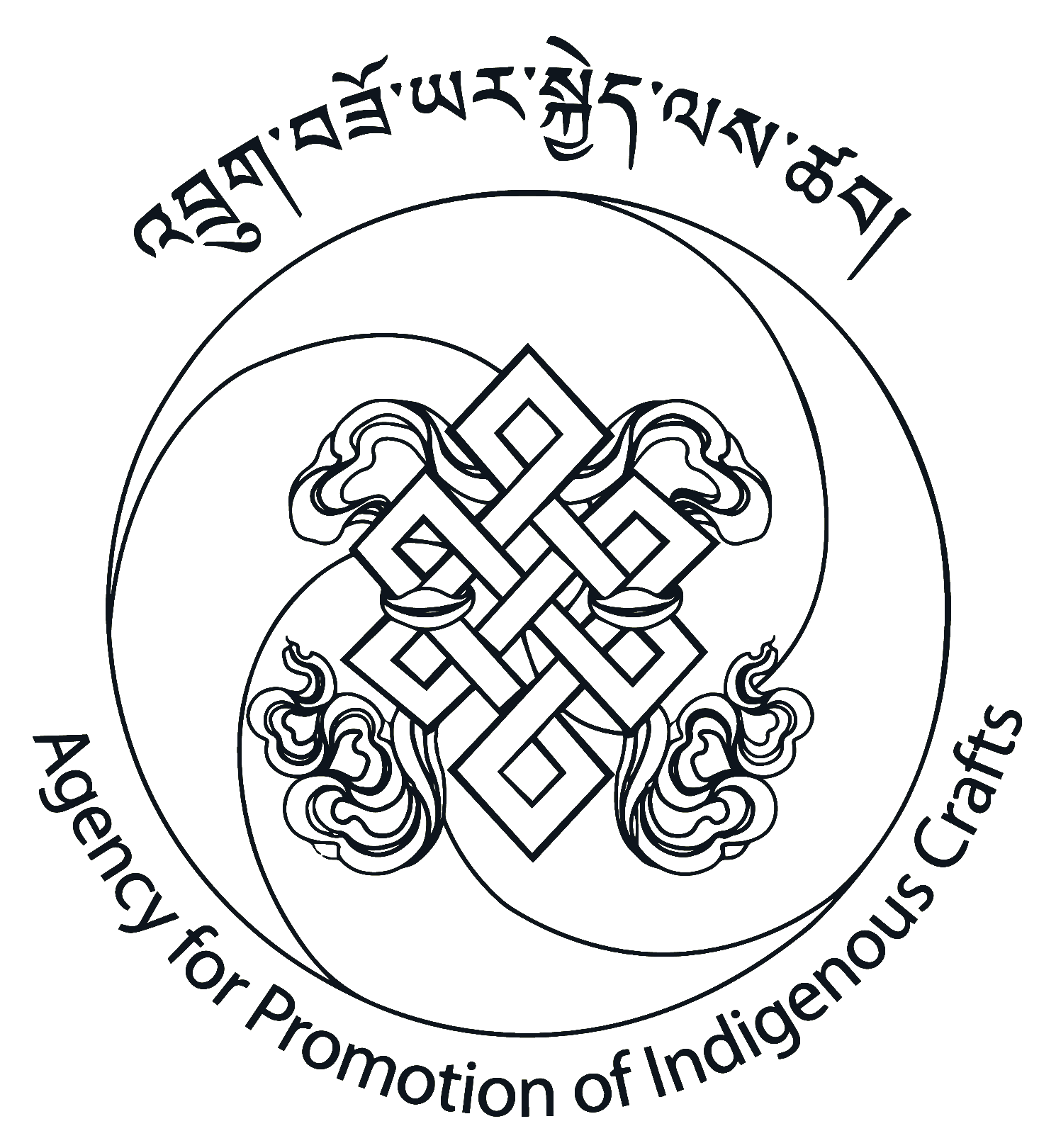 Agency for Promotion of Indigenous Crafts (APIC) has been established in July 2011 in pursuant to the Executive Order No. C-2/198 dated August 10, 2010 of the Hon'ble Prime Minister and subsequent approval by the Lhengye Zhuntshog on the governance and resource vide letter no. C-3/831 dated 19th January 2011. Broadly, APIC under the Ministry of Economic Affairs (MoEA) shall be responsible for the execution of crafts and related initiatives under the Accelerating Socio-Economic Development (ABSD) project, with the support from other relevant agencies of the Royal Government of Bhutan.
The Agency envisages being an autonomous and non-profit largely self-sustaining entity and its governed by Board of Directors represented by key stakeholder agencies of both government and private sectors within its own service and financial rules. Bhutan is well known for its rich culture and tradition. Bhutanese art and craft are represented by 13 aspects arts and crafts. The Bhutanese artisans practiced these arts and crafts, collectively called Zorig Chusum, since time immemorial. However, while we have been successful in preserving our Zorig Chusum, we have not been able to reap major economic benefits from this potential sector. Diagnostic studies on craft sector have indicated comparatively low productivity of the craft industry, low contribution to the national employment and revenue and low tourists spending on authentic Bhutanese crafts.
APIC will thus strive to facilitate the growth of craft sector and its industry by encouraging craftsperson to produce well-designed, skillfully made products for which there is a market and build economically viable and sustainable craft enterprises. APIC's organizational plan outlines a course of action that would allow it to fulfill its mission. Its strategic plan rests on the strong belief that a thriving crafts community not only creates a civil society, but contributes to economic growth, tourism and employment. A thriving arts community also provides opportunities to explore issues of heritage and cultural identity, issues that play a central role in maintaining Bhutan's unique identity.
As the crafts community develops, a creative workforce will be developed leading to healthy communities, generating employment and contributing to Gross National Happiness.