The Handicrafts of the Bhutan can be broadly divided into thirteen categories of Arts and Crafts, Zorig Zhusum. Zo means 'to make', Rig means 'Science' and Chusum means 'Thirteen'. These skills represent our tradition, rich culture and history that are unique to Bhutan. Hence, it has identified this sector as on that cannot be ignored in its need for support and development. It was codified at the end of 17th Century during the reign of 4th temporal ruler, Tenzin Rabgye (1680-1694).
(ZORIG CHHUSUM- 13 ARTS & CRAFTS)

The following list provides a brief overview of the Thirteen Traditional Arts and Crafts characteristics:
1.     Yig Zo (Calligraphy)
Len'tsa – Script of Gods

Var'tu – Script of Nagas

U'med – Tibetan Script

U'chen – Common Buddhist script

Gyog'Yig – Dzongkha script
2.    Lha Zo (Painting)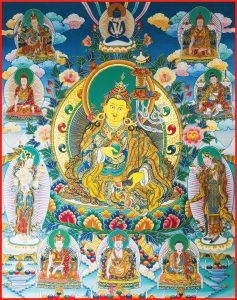 Mural Painting – Debri

Scroll Painting – Thanka

Designs – Decoration

House Painting – Shing'tshon
  3. Jim Zo (Sculpture)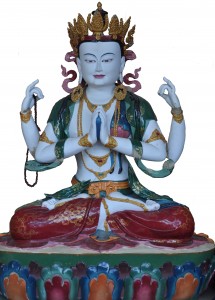 Statues and models

Masks of oracle or deity faces and animals

Concrete crafts and models

 Ceramic skills
  4. Loog Zo (Bronze Casting)
Sand casting technique

Wax casting technique
  5.  Troe Zo (Gold and Silver Smith)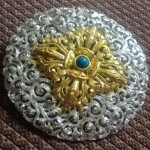 Gold crafts with shapes and designs

Silver crafts with shapes and designs

Copper/Brass crafts with shapes and designs

 Engraving on metal sheets

Hammering skills
 6. Shing Zo (Carpentry)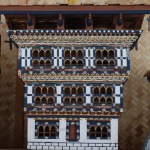 House construction- Designs, joineries, pillars, proportions & fabrications.

Furniture – Including Altar, boxes

 Paper work – Handmade paper from Daphne barks.
  7. Patra & Shagzo (Wood Carving & Turning)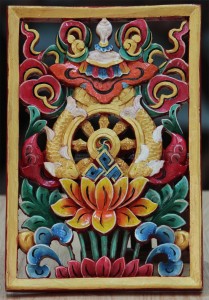 Wood carving of masks, decorations, symbols & printing blocks

Wood turning/lathing of bowls and cups

Lacquering and shining

Local seasoning skills
 8. Tshem Zo (Tailoring & Embroidery)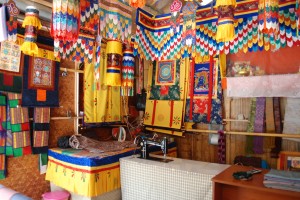 Embroidery and Applique

Knitting Skills

Gho, Kira and Tego

Religion cultural decoration items

General Tailoring

Leather Crafts

Traditional Boots
 9. Tshar Zo (Cane and Bamboo Crafts)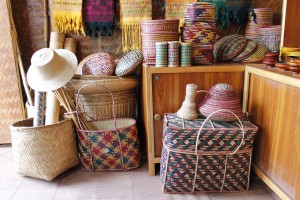 Boe'lo – Hat

Bangchung – used as rice bowl 

Pa'lang – Liquor/Ara container 

Different types of baskets Jewelry box

Cases and containers 

Quiver Roofing mats and other mats
10. Thad Zo (Textile Weaving)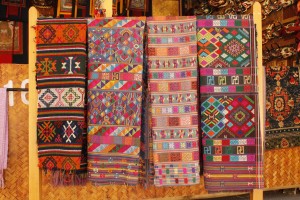 Hacking technique – Plain and intricate textile (Pang thag)

Paddle technique – Plain and decorative rolls (Thrue thag)
11. Za Zo (Pottery)
Rammed mud brick

Pottery – Ceramic

 Rammed mud wall

Plastering skills (Byi-zo)
12.  Chako Zo (Black Smith)
Framing tools, daggers and knives 

Iron casting Traditional Sword

Making Carpentry tools and various craft works
13.Do Zo (Masonry)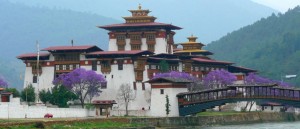 Masonry for house construction

Slate carving  

Stone carving and modeling

Construction of walls and bridges

Construction of Stupas (Choeten)